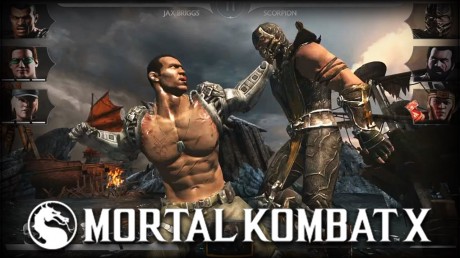 The mobile edition of Mortal Kombat X is now available in the Apple App Store. Developed by NetherRealm Studios, the game brings Mortal Kombat to mobile devices for the first time, in a style similar to that of NetherRealm's Injustice: Gods Among Us mobile game and WWE Immortals.
Mortal Kombat X for mobile devices combines fighting and card collection with the Mortal Kombat characters and mythology. The game features more than 24 fighters to start, including classic kombatants like Scorpion, Sub-Zero, Kano and Raiden, as well as newcomers Cassie Cage, D'Vorah and Kotal Kahn. Players can collect upgradeable gear to enhance their fighters, as well as unlock finishing moves and Fatalities.
Daily events and online multi-player battles are available now in the mobile game, with additional Challenge Mode characters coming soon. The new Allies feature allows players to "borrow" a friend's character to aid them as a fourth fighter in their battles. When the console and PC versions of Mortal Kombat X launch on April 14, connectivity between platform versions will go live.
This connection between platforms will introduce team-based Faction Wars and allow players to unlock special content between the mobile game and console or PC versions by completing tasks and achievements within each version. Every connected Mortal Kombat X player can participate regardless of platform device.
Mortal Kombat X is available now for iOS devices, and will soon be available for Android.