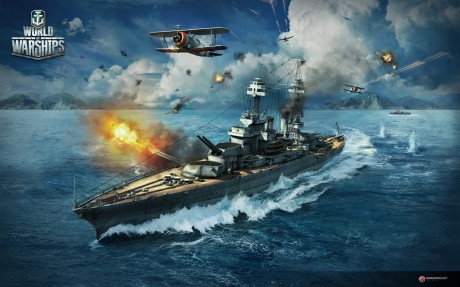 Check out the first gameplay trailer for World of Warships (formerly called World of Battleships), an upcoming massively multiplayer online game being produced by Wargaming. The game will be similar to World of Tanks and World of Warplanes, having several types of military ships fulfilling different roles.
Wargaming announced that beta testing for World of Warships will begin sometime in the first quarter of 2015.
Early screenshots show that British, American, Soviet Union, German and Japanese ships will be in the game and the developers have confirmed the future addition of ships from other nations. Wargaming has only confirmed the release of the American and Japanese fleets in the Alpha version of the game and say they will add the German, French, Italian, British, and Soviet Union navies later on.