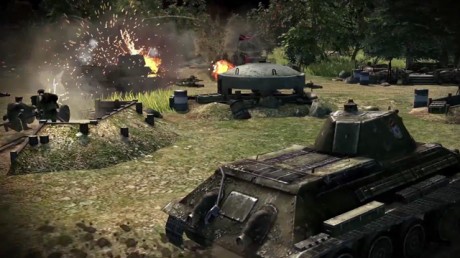 Players who pre-order Blitzkrieg 3 will gain access to the upcoming Closed Beta. Players will become commanders of the era as they experience an interactive story of the second World War, blending single-player and innovative multiplayer gameplay.
Classic single-player campaigns will be available for each party involved in the conflict – the USSR, the Axis and the Allies. Multiplayer is asynchronous, allowing players to make their way through the enemy defenses without needing to be online for hours on end.
Players who pre-order Blitzkrieg 3 will not only receive either a 10% discount on the Tactical Edition or 30% discount on the Strategic Editions of the game, they will also be automatically eligible to be among the first to get their hands on the game itself when the Closed Beta Testing launches this winter.