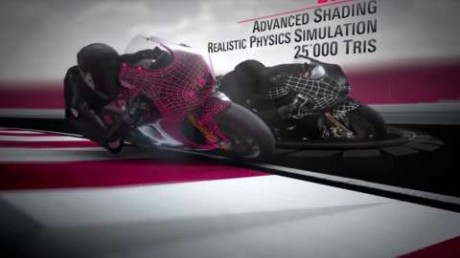 Check out the first trailer for MotoGP 14. The MotoGP season 2014 is about to start and with it, the development of the MotoGP videogame. A new console generation has brought many technical innovations into Milestone.
A completely redesigned game engine will make its appearance not only on PS4 but also on the past gen platforms – with a new audio engine, new real-time lighting effects, graphic details that have never been seen before in a two-wheeled racing game, as well as a much richer multiplayer experience.
"Development of MotoGP 14 on a next generation console represents an important step in the two wheel videogame world. With MotoGP13 we established the core gameplay elements and the game physics together with the players' needs. This new chapter introduces many new features which will be unveiled during the upcoming months and which we are sure will satisfy the more discerning fans." affirms Andrea Basilio, Game Director Milestone.