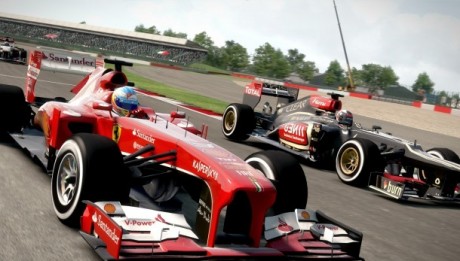 Check out the breadth of content set to star in F1 2013: Classic Edition, including the 1976 Ferrari 312 T2 which is revealed in this trailer. How do the legends of Formula 1 stack up against today's top drivers?
Codemasters gives you the chance to find out with the inclusion of history's best drivers in the F1 2013 Classic Edition. Mario Andretti, Emerson Fittipaldi, and Michael Schumacher will be among just a few of the greats at your disposal. You'll also have access to some of the sport's most iconic tracks.
A full list of the additional drivers and tracks is available at the official website.
All additional content included in the Classic Edition will be available at a later time as DLC packs. No pricing for those packs was disclosed. Additionally, all members of RaceNet will receive the 1976 Ferrari 312 T2 at no charge, and you can sign up for that now.
F1 2013 will release for the Xbox 360 in Europe on October 4th and North America on October 8th. The Classic Edition will be limited to a run of 10,000 copies and available only in the UK.
---