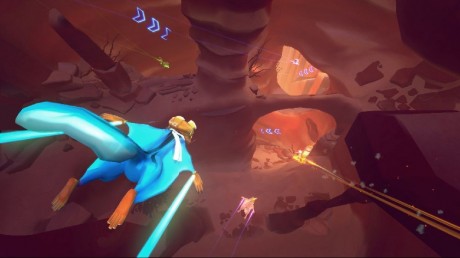 Take a look at the launch trailer for Freefall Racers. Deep Silver and Rubicon Organization have announced the availability of Freefall Racers, a motion controlled racing game developed by Smoking Gun Interactive for Kinect on Xbox 360.
Players can steer one out of nine different squirrel characters through a variety of tracks, controlling them with their body movement using Kinect.
In Freefall Racers, daring maneuvers will be rewarded: gain adrenaline when flying close to canyon walls or sand floors and trade them for a boost that will leave your competitors far behind.
Different power-ups add an element of surprise to the racing routine, jet streams can deliver a crucial benefit and put the player ahead of the field.
---