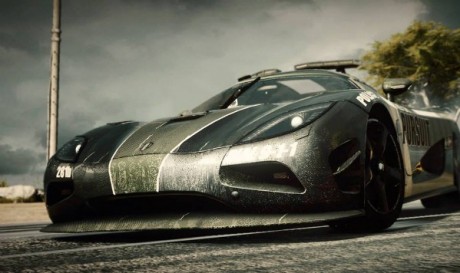 Recently renamed developer Ghost Games and the fellow racing fanatics at Criterion Games have banded together for Need for Speed Rivals: a new game that represents the franchise's first drift into the next-gen console world (which is not to be confused with the 2005 handheld spinoff).
Powered by Frostbite 3, Rivals aims to utilize the power of the Xbox One and PlayStation 4 to give players "the freedom to seamlessly go from single player to co-op to multiplayer" when it releases "later this year." [Update: This story has been updated for accuracy, removing mention of a release window for the next-gen versions from an outdated release draft.]
Need for Speed Rivals transports players to the fictitious Redview County, an open-world environment where players can take on the role as either street racer or police officer. Like Most Wanted before it, racers aim to become the most infamous person behind the wheel, while cops attempt to work together to drive the area's high-risk inhabitants off the road. Players can personalize the experience with custom license plates, paint, liveries decals and rims, and performance upgrades.
Current-generation consoles will also join the rivalry – powered by its own version of Frostbite 3 – on November 19. A PC version is also in the works.
---