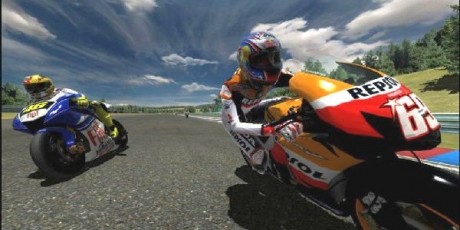 Milestone has revealed the first details about the inaugural DLC package for its upcoming MotoGP '13 title. The downloadable bundle consists of – as its "2012 Top Riders" name suggests – eight bikes that were ridden by some of the legendary competitors in last year's MotoGP season.
These will include Valentino Rossi's Ducati, Casey Stoner's Honda and Jorge Lorenzo's championship-winning Yamaha.
V. Rossi – Ducati Team
N. Hayden – Ducati Team
A. Dovizioso – Monster Yamaha Tech 3
C. Crutchlow – Monster Yamaha Tech 3
J. Lorenzo – Yamaha Factory Racing
B. Spies – Yamaha Factory Racing
C. Stoner – Repsol Honda
D. Pedrosa – Repsol Honda
Understandably, these eight bikes won't be elligible for the game's single-player campaign mode. However, it has been confirmed that the batch can be raced in Quick Race/Race Weekend, Multiplayer, Split Screen and Championship game modes.
As an added incentive to pre-order MotoGP (and in a similar vein to what Milestone did with the Mini Cooper S DLC for WRC3 last year), the 'Top Riders' pack will be a free addition to the game
If you don't take the plunge and secure your copy early, then they'll be available to download on 21st June; on PSN, this'll set you back £3.99, whereas it'll cost you 400 Microsoft Points on the Xbox Live Marketplace.
No details have been mentioned on this DLC being open to the PC version, though we'd be pretty surprised if the players who didn't go for a console copy of MotoGP '13 were left out of the deal.
At least the DLC announcement does give us a more definitive window for MotoGP '13′s eventual release date: if the DLC's available on 21st June, then we can expect the finished product to be filling up the shelves at your nearest game retailer sometime during the middle of next month…
---