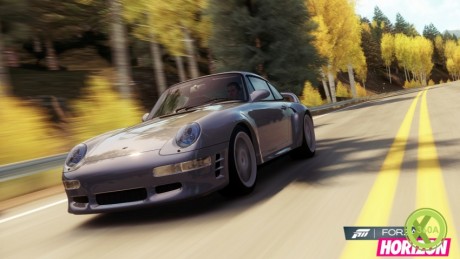 Here's your first peek at Forza Horizon's latest expansion, the 1000 Club. If you like cars, racing games, and own an Xbox 360 you've probably played at least one of the games in the Forza franchise. The latest game in the franchise is Forza Horizon and a new expansion pack for the game has launched this week.
The best thing about this expansion pack is that it's a free download available on Xbox Live. The DLC brings over 1000 new challenges for gamers to enjoy. The expansion also adds 10 new Xbox Live achievements worth 250 Gamerscore points.
The challenges in the expansion pack are varied and include stunts, new objectives, and tests of driving skills and speed.
The game also has two new bonus cars to enjoy at no cost. One of those bonus cars is honestly rather lame, it's a 1956 Ford F100 truck with a whopping 167 horsepower. The other bonus car is much more interesting – a 1995 RUF CT2R (based on Porsche's Type 993 Generation 911) packing 520 hp and a top speed of over 215 mph. Now, that's more like it.
---