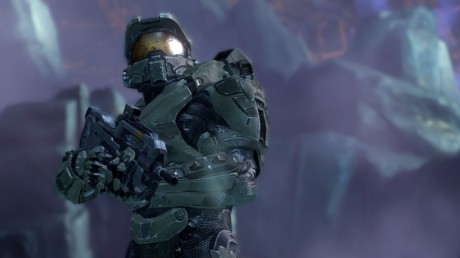 The official Halo 4 launch trailer, "Scanned," has hit the Web. And it is impressive. Master Chief's mind is violated by a powerful new enemy, who in searching for Chief's weaknesses, finds the source of his strength.
The two-minute trailer takes a look at Master Chief's back story, examining his time as a child and then his path to war hero. The trailer also shows off his new antagonist: "an ancient evil that threatens the fate of the entire universe," to quote 343 Industries, the Microsoft-owned development house that built the game.
The trailer is notable for featuring both live-action footage and CGI. In addition, it was created by two Hollywood big shots. David Fincher, famed director of "Fight Club" and "The Social Network," produced the clip. Visual effects lead Tim Miller, who worked on "Scott Pilgrim vs. the World" and "The Girl with the Dragon Tattoo," directed it.
There's a lot riding on Halo 4. The title will be the first of a new trilogy in the series, and the first to add on to the storyline developed in Halo, Halo 2, and Halo 3 by the franchise's creator, Bungie Studios.
---