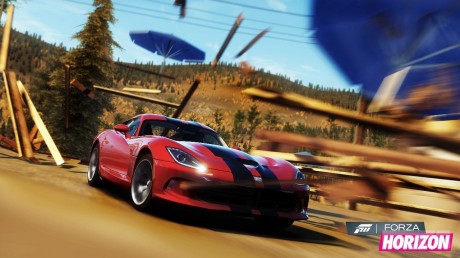 Forza Horizon is poised to be a dramatic departure from Turn 10?s simulation roots, as the upcoming Microsoft Xbox 360 exclusive turns its attention to festival-style racing events and mid-range (read: remotely affordable) sports cars.
The scenery also shifts to the gorgeous environments of Colorado as is illustrated in the game's launch trailer — which wouldn't be a 2012 video game trailer without some wub-wub.
Forza Horizon combines legendary Forza authenticity with a festival atmosphere and the freedom of the open road. The launch trailer reveals an Xbox LIVE Demo available on October 9th.
---