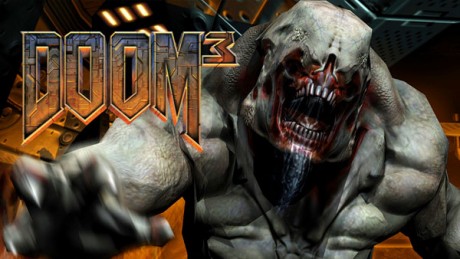 I wasn't sure about Doom 3 when it first arrived. The game's shonky AI, manipulative spawn points and dozy story seemed at odds with its astonishing id Tech 4-powered visuals. The title shifted over three million copies, though, so I was clearly in a minority.
Soon, we'll all get a chance to reassess the game, though. On 19 October it's being re-released on PC, PS3 and Xbox 360, complete with the Resurrection of Evil add-on pack as well as several previously unreleased levels, packed together and entitled, The Lost Mission. The visuals have been optimised to support 3D, there's 5.1 Dolby sound and improved rendering and lighting. Other additions include optimised controls, a new checkpoint save system and a mounted flashlight – so you don't get scared of dark corners.
This is all reasonable stuff, and it will be interesting to see what's in those new levels. Plus, for those who haven't already bought them a hundred times before, the first two Doom titles are included in the package.
It's an interesting time to re-assess the Doom phenomenon. The series' run-and-gun gameplay, health packs and vanilla multiplayer looked dated for a while, but elements of old school design may well be coming back into favour, especially with Counter Strike also making a return this summer, courtesy of Valve's Global Offensive.



---