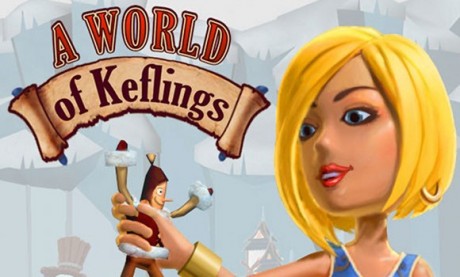 It's official. Those oddly cute, yet addictively sweet Keflings are back… in a big way. A World of Keflings, a sequel to the enormously popular A Kingdom for Keflings, is now available on Xbox LIVE® Arcade.
Build a robot, rescue the princess, make friends with a dragon and help a creepy witch get even creepier. Take your Xbox LIVE Avatar on a journey through exotic lands while you help the tiny Keflings build and customize their kingdoms! Play with a friend on the same console or with three friends over Xbox LIVE in this story-based, kingdom-building adventure.
A World of Keflings just grew immensely with a free update that adds Avatar Famestar support.
Like the other games that support the program you can earn fame and rewards by completing challenges, both one time and weekly ones. Each week there will be a new weekly quest that is set within a new kingdom. This new kingdom is similar to the sandbox feel of the original game and adds in new ships that will sail through the waterways of your kingdom.
There are more than 50 unique ships that you can earn via the weekly quests while other weekly challenges could send you back into the main game, the outer space DLC, or the upcoming Sugar, Spice and Not So Nice DLC.
---