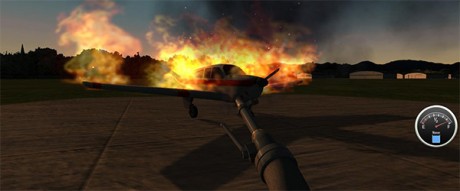 Yes, the latest in a long line of labour machinery-based sims you would never dream existed is Airport Firefighter Simulator, in which you are all that stands in front of certain, explosive disaster. Quotes like this are simply amazing: "Even the most routine duties of aircraft refuelling and cargo management carry the chance of conflagration so you must always be on your guard to prevent a minor incident becoming a major inferno."
Omigodomigodomigod. What could such a game possibly be like in action?
Awesome. In so many ways: awesome.
---