European entertainment software regulation body reveals new motion-control game for the Xbox 360.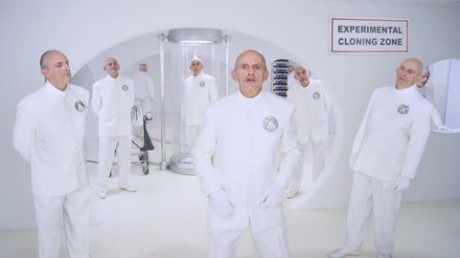 During the 2011 Electronic Entertainment Expo, Microsoft rolled out Kinect Fun Labs, which serves as a download hub for apps that make use of its motion-sensing peripheral. Additions to the Labs thus far include Googly Eyes, Kinect Me, Kinect Finger Tracking, and the recently added Kinect Sparkler. However, it appears the additions aren't stopping there.
The USK–Germany's entertainment software regulation body–recently rated what appears to be a new game called Kinect Fun Labs Air Band (first spotted by Siliconera). The listing indicates that Air Band will be a music game for the Xbox 360, but no further details are available. And as of press time, Microsoft had not responded to GameSpot's request for comment.
Microsoft's ambitions for the Kinect–which has shipped some 10 million unitsas of March–are evident. In addition to Kinect Fun Labs, Microsoft has expressed interest in implementing Kinect support into all first-party games and is targeting to release one Kinect-enabled Xbox Live Arcade game every month.
---